For your free in home consultation, or to simply ask any questions regarding the installation of a Galley style kitchen, give  the team at Kichen World a call on (03) 9794 5076.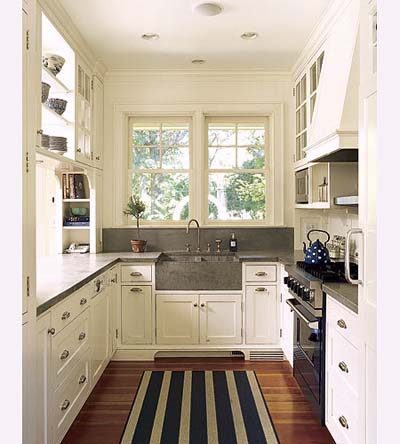 Galley Kitchens Melbourne
Colour choice is very important when choosing a benchtop, splashback and appliances. Lighter colours will make the area seem bigger.
With cabinetry on one side and the benchtop on the other, it's common to see this design in many commercial kitchens. Because of this, it is one of the most functional kitchen designs
Modern storage solutions mean a small galley kitchen can stay organised and uncluttered.
Galley Kitchen Designs
The galley kitchen design layout traditionally features a narrow passage between two parallel walls. Just like the galley in ships after which this design is named, this layout is ideal for smaller spaces.  You can utilise the area with storage options, work areas and appliances.
Just because the traditional galley kitchen may be narrow, doesn't mean it can't be functional as well as beautiful. Features like cabinetry that reaches to the ceiling and bright lighting are examples or how to make a galley kitchen appear larger.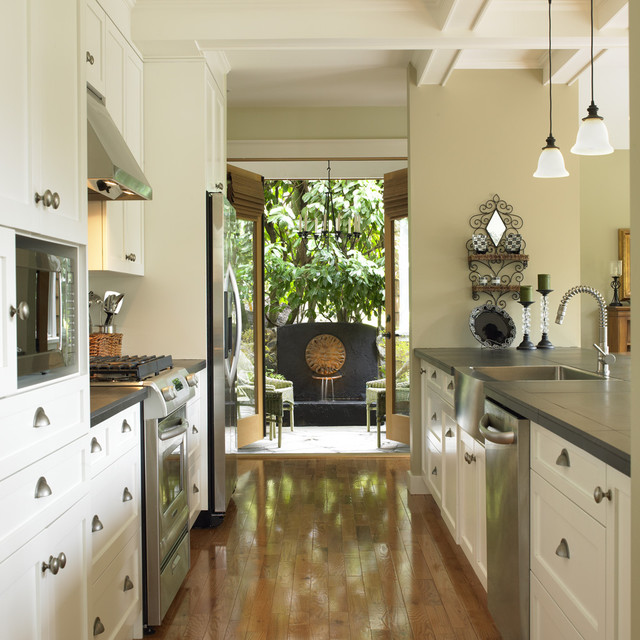 Galley Kitchen Designs Melbourne
Call (03) 9794 5076 to discuss your needs or to simply ask for advice. We will happily provide you with a free in home consultation and discuss the specifics of your new galley kitchen or kitchen renovation project.