Give the team at Kitchen World a Call on (03) 9794 5076, to discuss your needs, to answer any questions regarding our L Shaped style kitchens or to book your free in home consultation.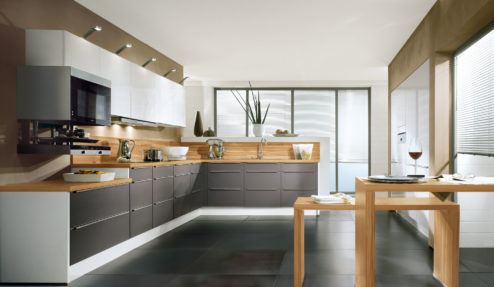 Perfect For Open Plan Living
It's one of the most economical kitchen configurations for a modern home. This layout opens up the centre area with appliances and cabinets being installed along right angled walls.
Many modern homes have open plan living and an L shaped kitchen is ideal for this. Because it opens up the whole area by only using two walls.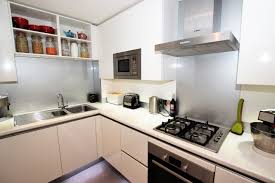 L Shaped Kitchen Design
The L shape kitchen design lends itself perfectly to the 'working triangle'. That is, the distance between the stove, fridge and sink. Since you don't have to walk far to reach the three zones it make food preparation efficient. An L shaped layout works best if you have small to medium sized space to work with.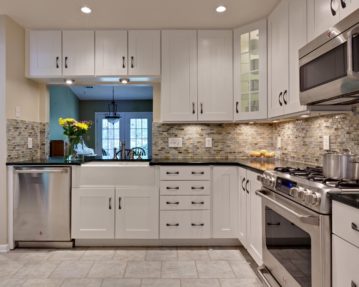 Free Flowing Traffic
Usually having two open ends, traffic can flow freely through an L shaped kitchen. As a result, entertaining can be less stressful because of less traffic jams.
L Shaped Kitchen Designs Melbourne
Call (03) 9794 5076 to discuss your needs or to simply ask for advice. We will happily provide you with a free in home consultation and discuss the specifics of your new L shaped kitchen or kitchen renovation project.