Here at Kitchen World we are open to talking with you about all possible options when renovating or replacing your kitchen, for your free in home consultation or to discuss any queries you may have contact us today on (03) 9794 5076.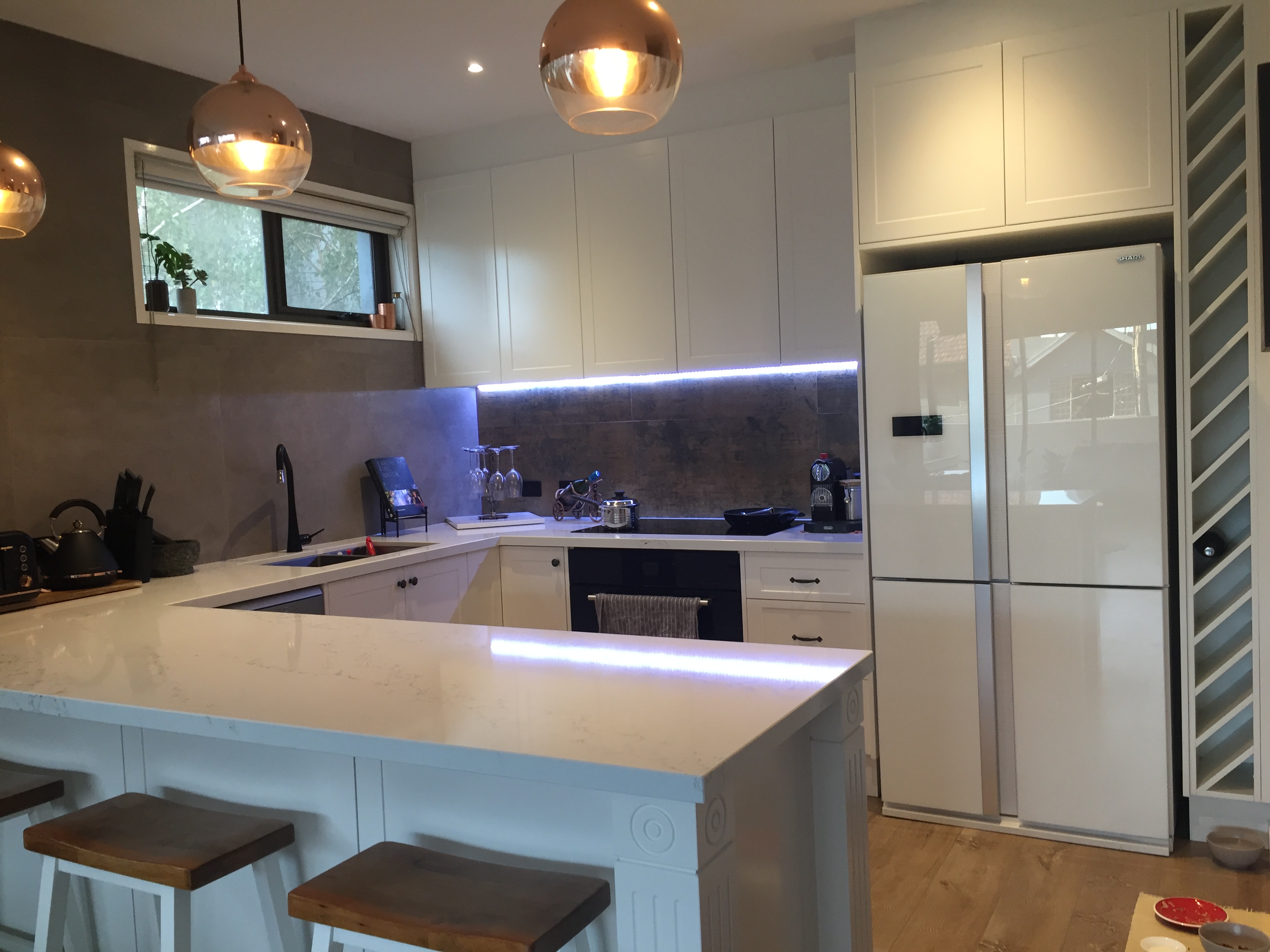 U Shaped Kitchens Melbourne
Depending on how much space you have and how wide or narrow the 'U' is will help determine whether this design meets you needs of cooking and entertaining.
Whether more than one person can cook or walk around the kitchen comfortably in a U shaped kitchen will depend on the length and width.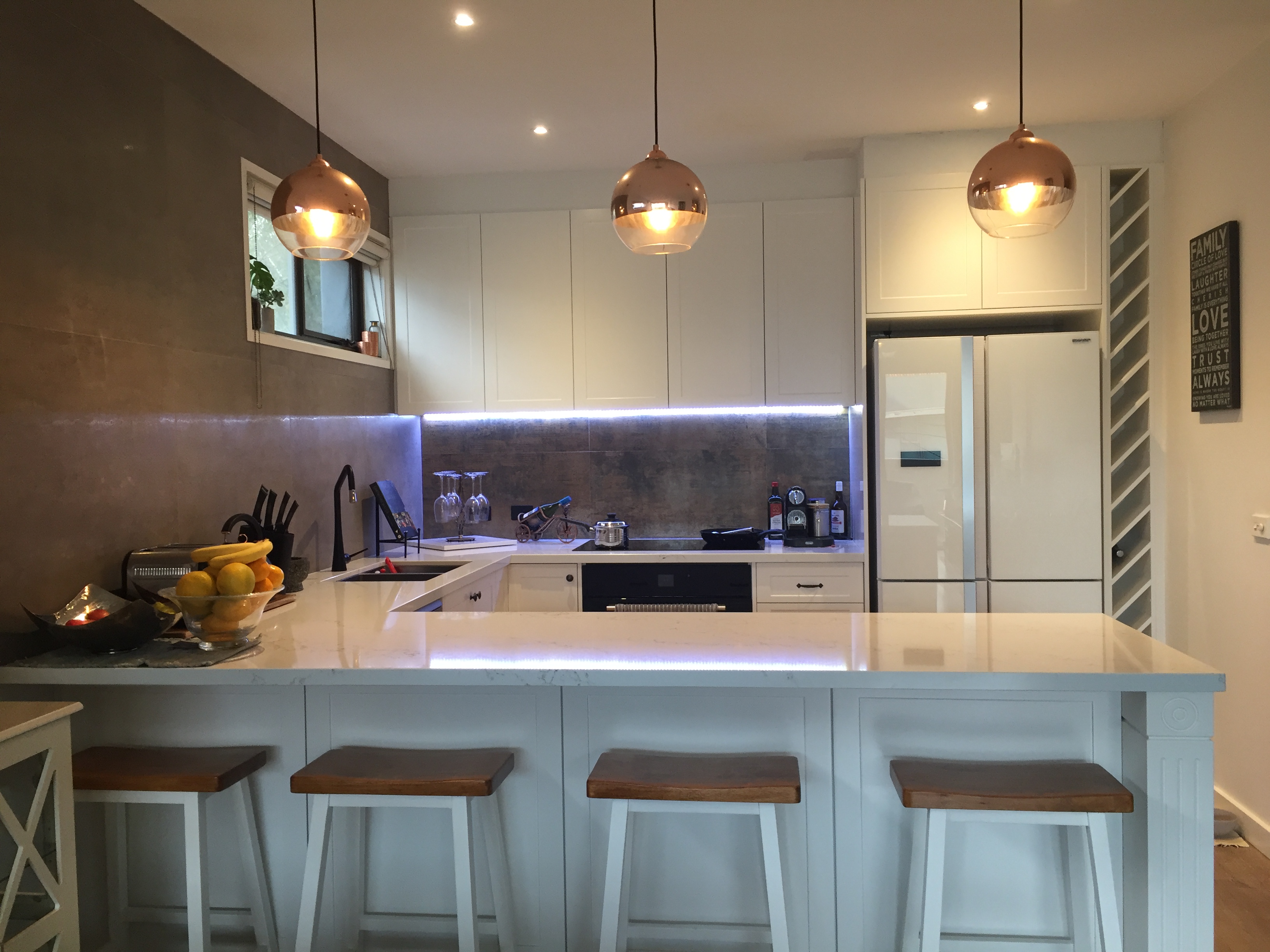 U Shaped Kitchen Designs
The U shaped kitchen is one of the most common kitchen layouts. As the name suggests, the benches and features are laid out in a U shape. It can be an efficient layout especially in a larger space. This type of design can accommodate an island if necessary.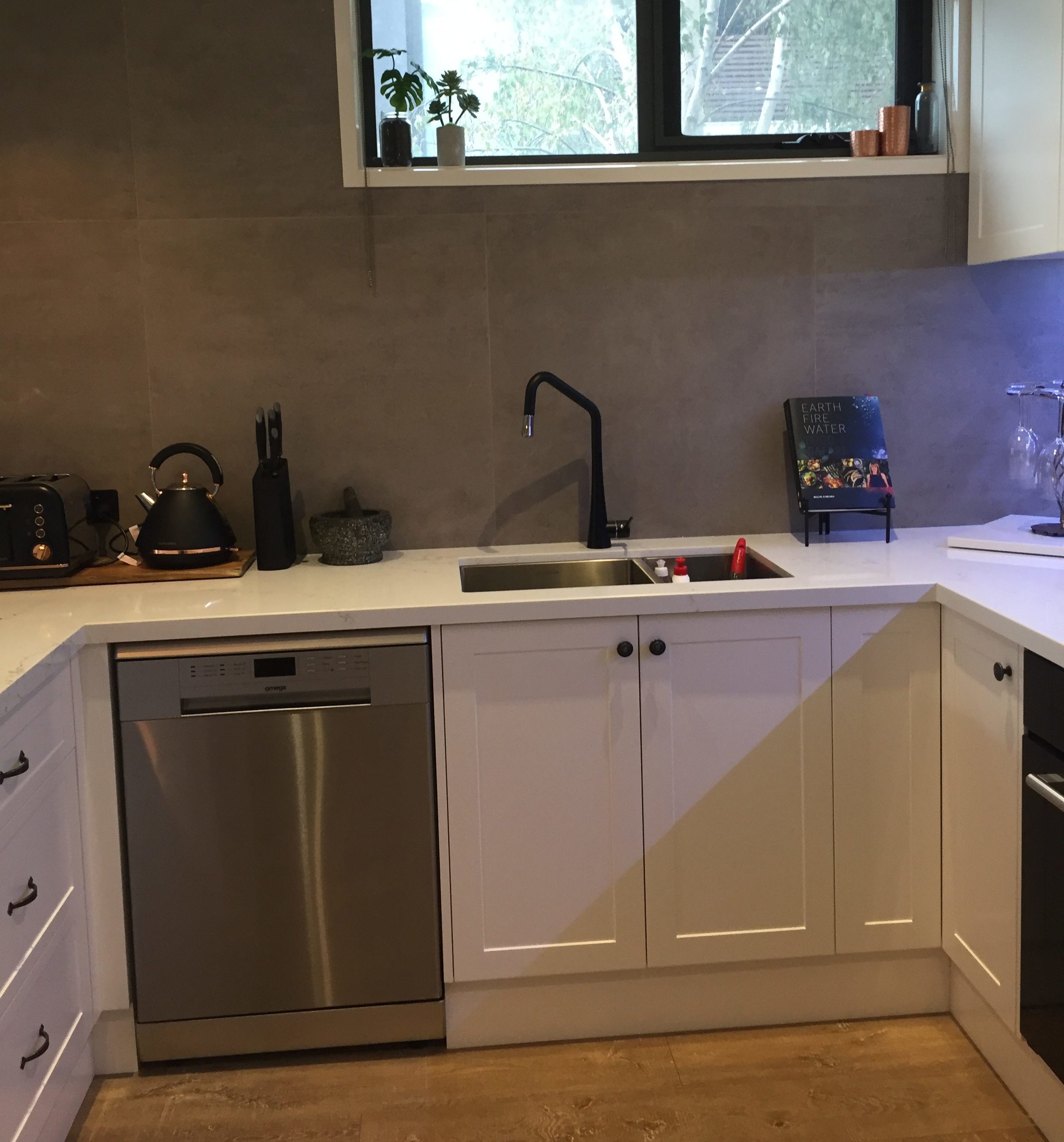 Functional 'Triangle' Work Zone
U shaped kitchen are typically extremely functional because the 'triangle' work zone is close together, however placing of appliances needs to be carefully considered.
Melbourne's Leader in U Shaped Kitchen Design
Call (03) 9794 5076 to discuss your needs or to simply ask for advice. We will happily provide you with a free in home consultation and discuss the specifics of your new U shaped kitchen or kitchen renovation project.